About
---
Real estate brokers since 2009, we have decided to join forces in 2012 in order to offer an outstanding service to our clients! This way, you always have a broker available to answer your questions and accompany you in your transaction. A team that stands out by its availability, its sense of rigor and its ability to listen!

Boissé Lévesque is the team to retain to obtain the right price, a dynamic marketing and an attentive listening to your needs! Recognized in the industry for our honesty and integrity! We are the partners of your RE/USSITE to SELL or BUY!
Karine Boissé

Real Estate Broker

Of Maskoutain origin Karine is a woman of heart and will be attentive to your needs. Her patience and sense of aesthetics will be an added value for an optimal marketing or for the purchase of a renovation project. Always on the lookout for the latest trends, she will be able to advise you.

Recipient of Club Select and Club 100%

Brigitte Lévesque

Real Estate Broker

Born in Longueuil, Maskoutain by adoption for more than 20 years, Brigitte is passionate about real estate and knows the Montérégie region very well. Her honesty, listening skills and negotiating skills will be valuable assets to your transaction.

Recipient of Club Select, Club 100% and the Hall of Fame






Karine Boissé

Brigitte Lévesque
Our properties
---

Loading
Testimonials
---
We had a great experience with Brigitte for the purchase of our first property! Her professionalism, kindness and honesty reassured us throughout the process. Furthermore, her experience and advice regarding the functionality of the spaces allowed us to choose a home that exactly met our needs. Thanks again Brigitte! :)
I have bought and sold several properties with Brigitte, 4 in all and it has always been a pleasure to work with her and her partner Karine. A beautiful and very professional duo of girls. I recommend her to everyone!
Brigitte offers excellent service; she is adept at identifying her clients' needs, guiding them and assisting them professionally in their purchase transaction. In addition, she is very friendly! I would recommend her without hesitation to anyone I know!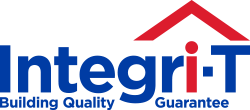 The key to solving latent (hidden) defects.
The Integri-T plan is a guarantee offered to buyers and sellers who want peace of mind in the event of latent defects. This unique coverage exclusive to RE/MAX provides financial protection to buyers and sellers in case of a claim.
Learn more